Albufeira is a beautiful, bustling city complete with the 'city that never sleeps' vibe, located in the heart of the Algarve, about a half-an-hour drive from Faro Airport. The city is split into many parts; the Old Town, Oura and Santa Eulalia are just a few, but are the most common where tourism is concerned. It's certainly safe to say that Albufeira is known for its lively nightlife, its friendly family atmosphere and there always being something to do! Whether it's spent at one of Albufeira's stunning, sandy beaches, strolling down the Oura Strip with its 'English Breakfast' signs and tiny tourist boutiques on each block, or simply just relaxing by the hotel pool and waiting for the sun to set and your night out to begin, your day in Albufeira will never be a dull one. If you want to visit this city in high season, during June, July and August – be prepared for crowds! Albufeira is known for its sky-high tourist figures, especially during this time period.
Albufeira provides visitors with a variety of restaurants, serving all sorts of cuisines. The Old Town is perfect for a romantic meal; a lot of the restaurants overlook the beautiful Fisherman's Beach. Try the 2-storey Chinese & Japanese buffet and spend under 20 Euro on all you can eat, or sample tasty burritos, tacos and guacamole nachos at the 'Mi Sombrero' Mexican Restaurant. If you'd like something a little more fancy and traditional, head to Dom Carlos for a 5-course food bonanza.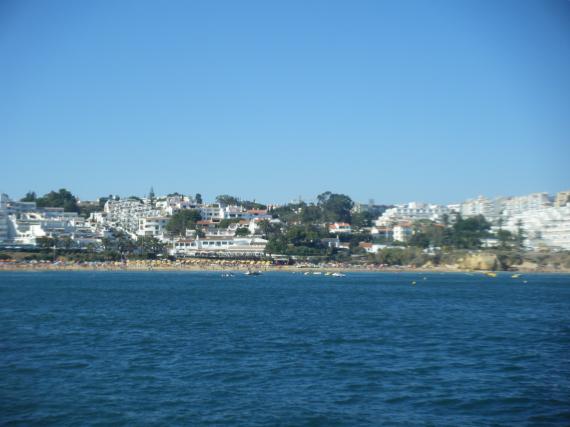 'Albufeira Beach' - Lauren Davidson
If the reason you're holidaying in Albufeira is for the nightlife, look no further. The Oura 'Strip' is considered by many to be one of the best nights out in the Algarve. Begin your night in Mambo or Savannah, where there are plenty of generous special offers, such as a free shot of your choice with your drink, a Vodka Red Bull Boat (especially for groups) for around 50 Euro, and other offers especially for large groups, stag and hen do's. The rest of the bars and clubs on the strip serve mouthwatering cocktails, too - Daiquiris, Mojitos, Margaritas and Coladas in a range of exotic flavours to choose from, ranging from Strawberry to Banana to Passionfruit, you name it! The bars typically close their doors at 4am, and people then have the option to head to Heaven or Kiss Nightclub, which are open until 7am. Yes, really!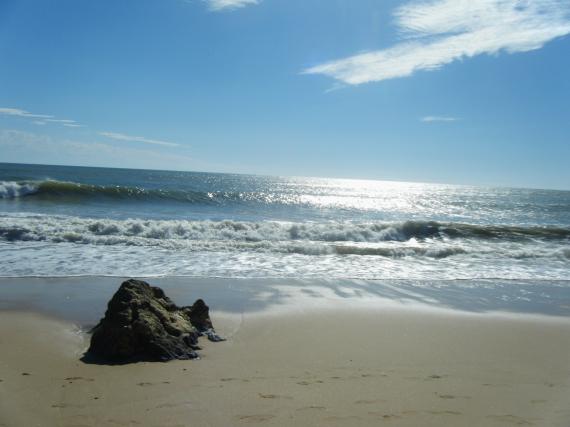 'Albufeira Beach' - Lauren Davidson
If 'lively' is what you're after – book your holiday to Albufeira today.
To find your ideal hotels in Albufeira and around the world, we've created Travelmyth, the unique hotel search engine with the widest selection of category filters. Whether you're looking for dog friendly hotels in Bamburgh or hotels with overwater bungalows in Antigua, Travelmyth is the go-to source for hotel-related information.